"The human voice is the organ of the soul." - Henry Wadsworth Longfellow
"Your voice and music are the same to me." - Charles Dickens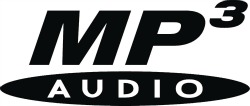 These samples below give you an idea of what I sound like. I wrote them both as well.
Will You Make Love To Me
The Halloween Party
I also sing. I have had some clients send me lyrics to songs they have re written. So here is a clip of my voice singing. I used to sing in choir the whole time I was in school and even solos in talent shows. So if you like to add in the occasional song to your audios, I can carry a tune decently. This song is one a client asked me to sing, a children's song, no copyright infringement intended.
Lovely Eleven Morning
My voice is well known online and I have millions of fans of my recordings from having posted them on several well known stories sites for the last several years. I very much enjoy making recordings, knowing people are getting pleasure from my voice. Do let me make one for you today!